The training on the Bar not only improves your kids' balance, but also makes the body stretch well while the movement on the bar, which makes body become more flexible.
The bar is a perfect gift for your kids to start their exercise for better body shape. Foldable style makes it easy to carry and store.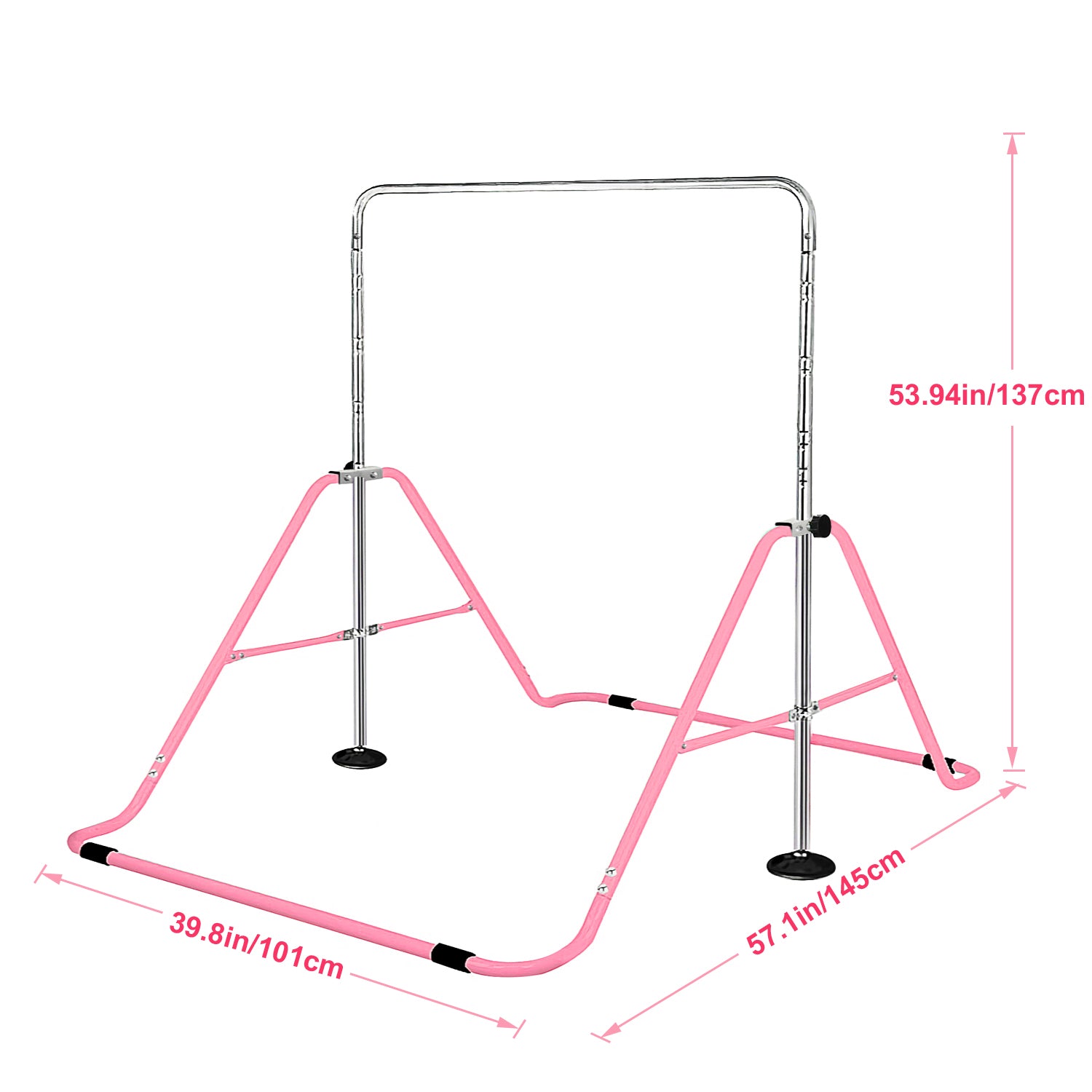 ADJUSTABLE HEIGHT WITH DUAL LOCK
The lock makes it perfect for users of any age and height while the dual lock system safeguards your kids for 100% security. It is also perfect for young gymnasts as it can be adjusted to their height as they grow.
SAFE AND EXPERT CRAFTSMANSHIP
When it comes to gymnastics equipment, quality counts. Unlike other bars, our gymnastic bar won't wiggle or wobble. That's because our kip bar features a 6-point base and industrial rubber end caps. Ideally suited for gymnasts levels 1-4 and under 110lbs, you can rest assured that your future acrobats will train safely.
EASY to ASSEMBLE
Our professional grade gymnastics equipment is super easy to assemble and operate, compatible with floor mat of 47.2'' in width (NOT included). You can set it up in minutes regardless if you want to use it at home or in the gym.